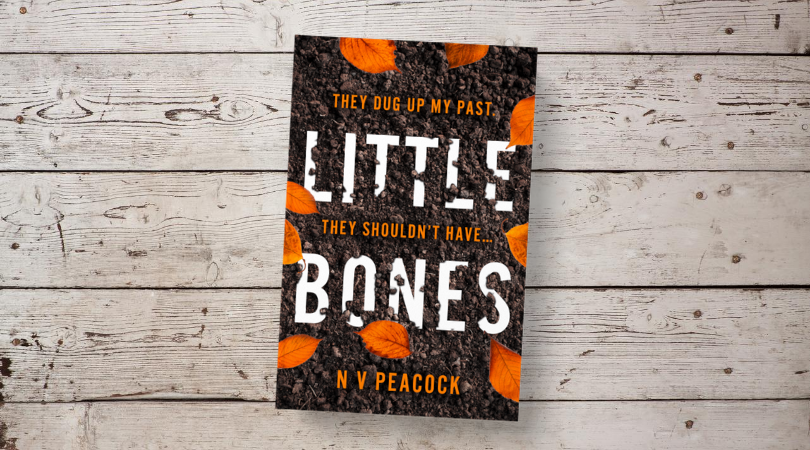 4.5/5 Stars
Release Date: October 31, 2020
Let me start off by saying this is the perfect book to be released on Halloween. It has the perfect amount of creepiness and suspense to keep you hooked for all 400 pages.
"I have three names: I was born Leigh-Ann. I became Cherrie. When I was a child, they called me Little Bones…My father was Mr Bones – the notorious serial killer of 25 years ago.
As a child I witnessed his crimes.
Everything is different now. I have a new identity. I'm a mother. I am finally free.
Until that podcast. I should never have listened.
They're linking a recent disappearance to the crimes of the past.
They know who I am. They're calling me Little Bones again.
They say I'm a villain but I'm not. I'm a victim.
You believe me, don't you?"
From the beginning Cherrie is a likable character whom I rooted for the whole time. She is happy and content in her life but is always on edge about someone finding out about her past and her father. Then after a podcast comes out talking all about her dad and revealing her new name for all the listeners she hopes that it will blow over. That combined with a visit to a local psychic are the perfect catalyst for her own son to be abducted. The rest of the story follows the aftermath with an ending I didn't see coming.
A few times I thought I had figured out everyone and their secrets only to have another curveball thrown my way. Along with trying to figure out who took Robin, her son and why they did you also get to see a little more inside the mind of her father which was one of my favorite parts.
Overall N.V Peacock did an amazing job and created a story in which I loved getting lost in. She made characters that were complex and hard to figure out if they had good intentions or not. She did a wonderful job of painting a mother's struggle to find her son and dealing with finally having he past catch up with her.
I recommend this book to anyone who wants a fast paced thriller that leaves you guessing till the end. I recommend reading this while sipping on some Pumpkin Spice tea with a dash of milk.
What's your favorite suspense or thriller book?
Until the next time that is the tea,
Katie